Increase firm productivity
with AI in Financial Cents
With our chatGPT integration, you'll increase productivity and get more work done.

Create checklist templates in seconds
Documenting your processes with workflow checklist templates just got a whole lot simpler and easier. Simply type in your preferred prompt and you'll get a workflow checklist template in seconds.
For example, create a checklist template for:
Monthly Bookkeeping for construction companies

1040 tax return with Drake tax software

Client onboarding with Ignition

Tax return for a married couple filing jointly who own rental properties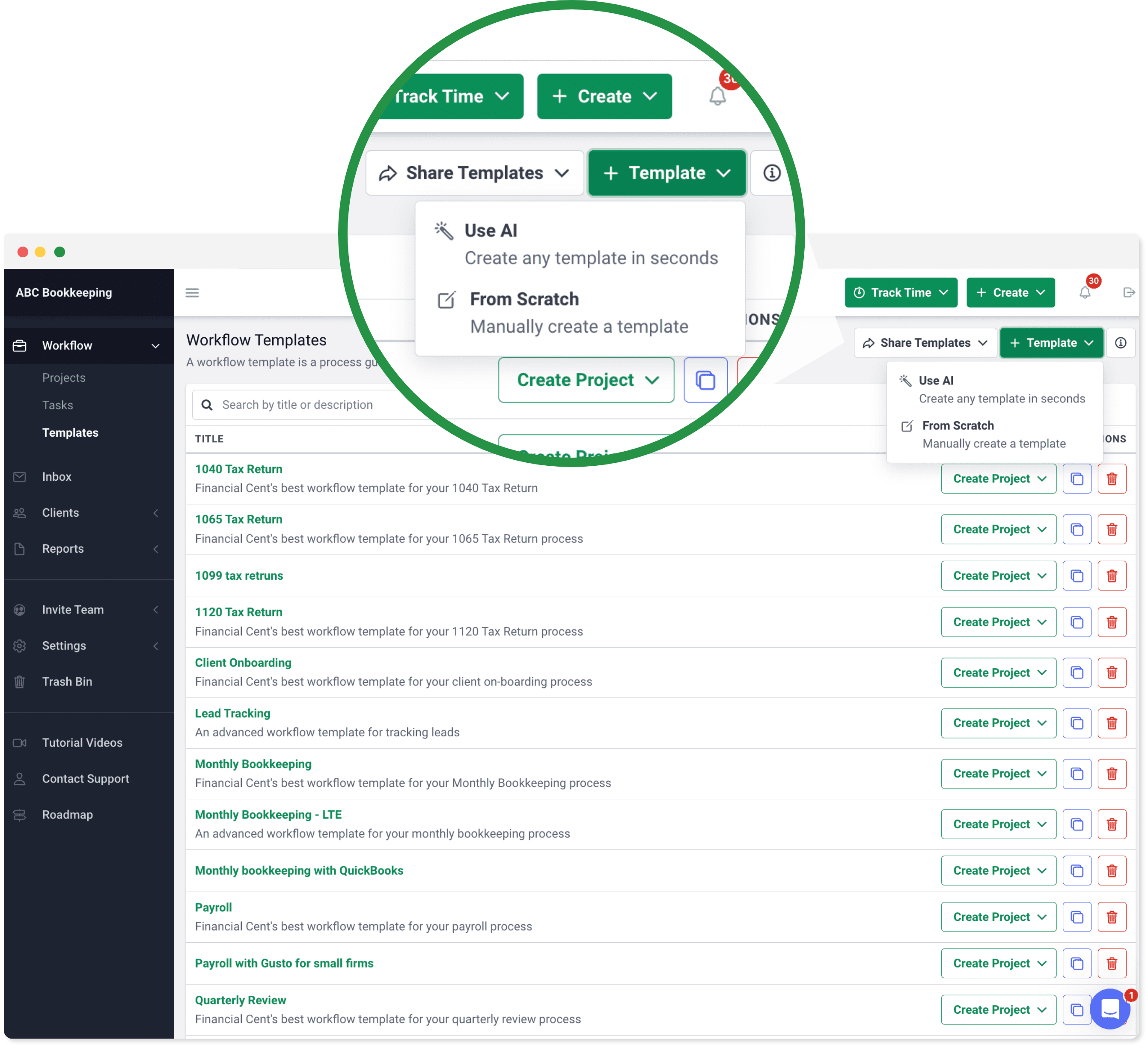 Generate email templates & responses for clients
Streamline client communication and save time by writing emails in seconds with AI in Financial Cents. Then go ahead and save your email templates within FC for future use.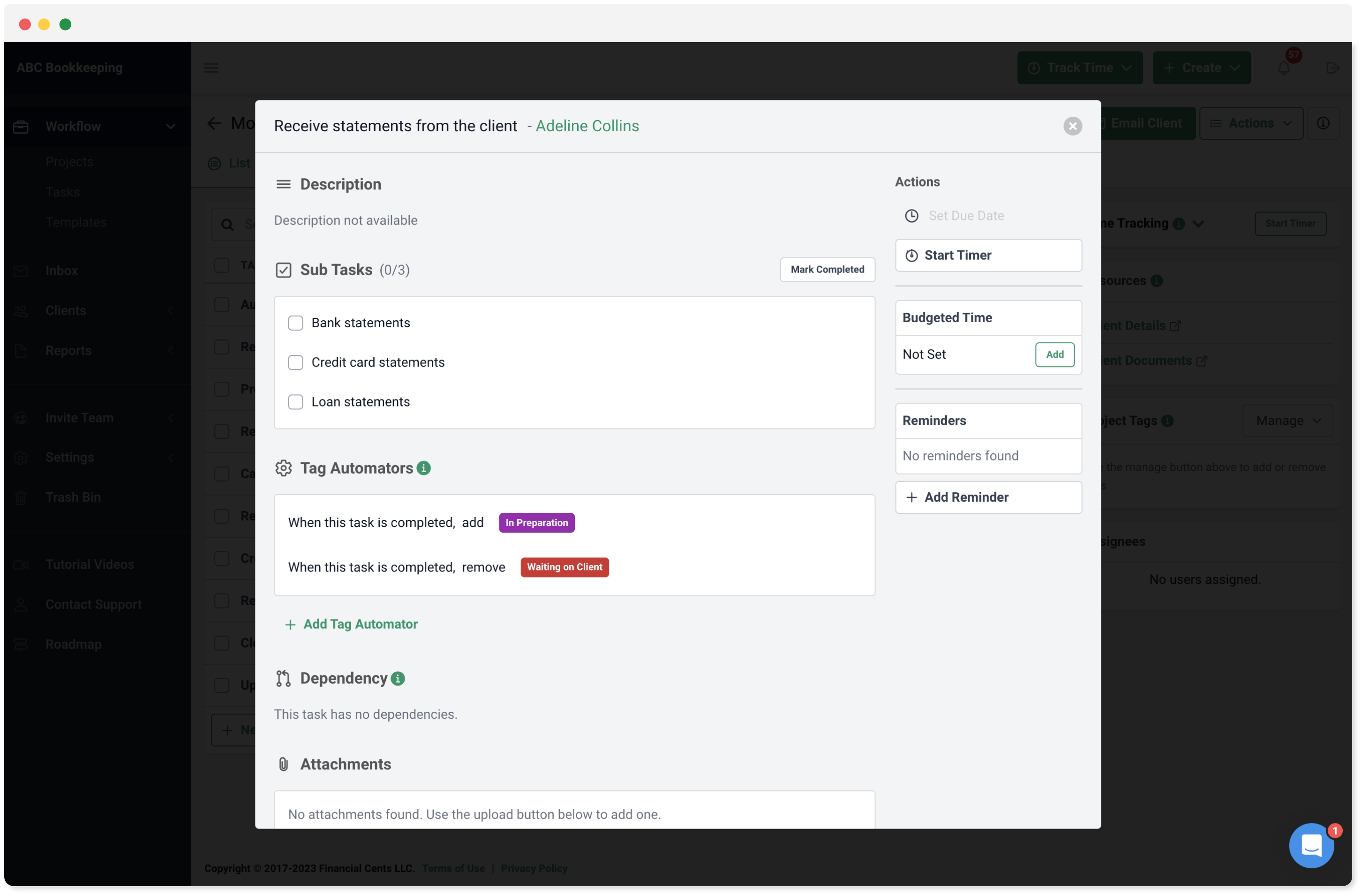 Detail tasks with subtasks
Use AI to detail your documented process to improve work quality across your team by generating detailed sub-steps for your tasks.
Create client requests based on the type of work
Use AI to create typical request lists in seconds based on the type of work to make sure you have everything you need to get your work done.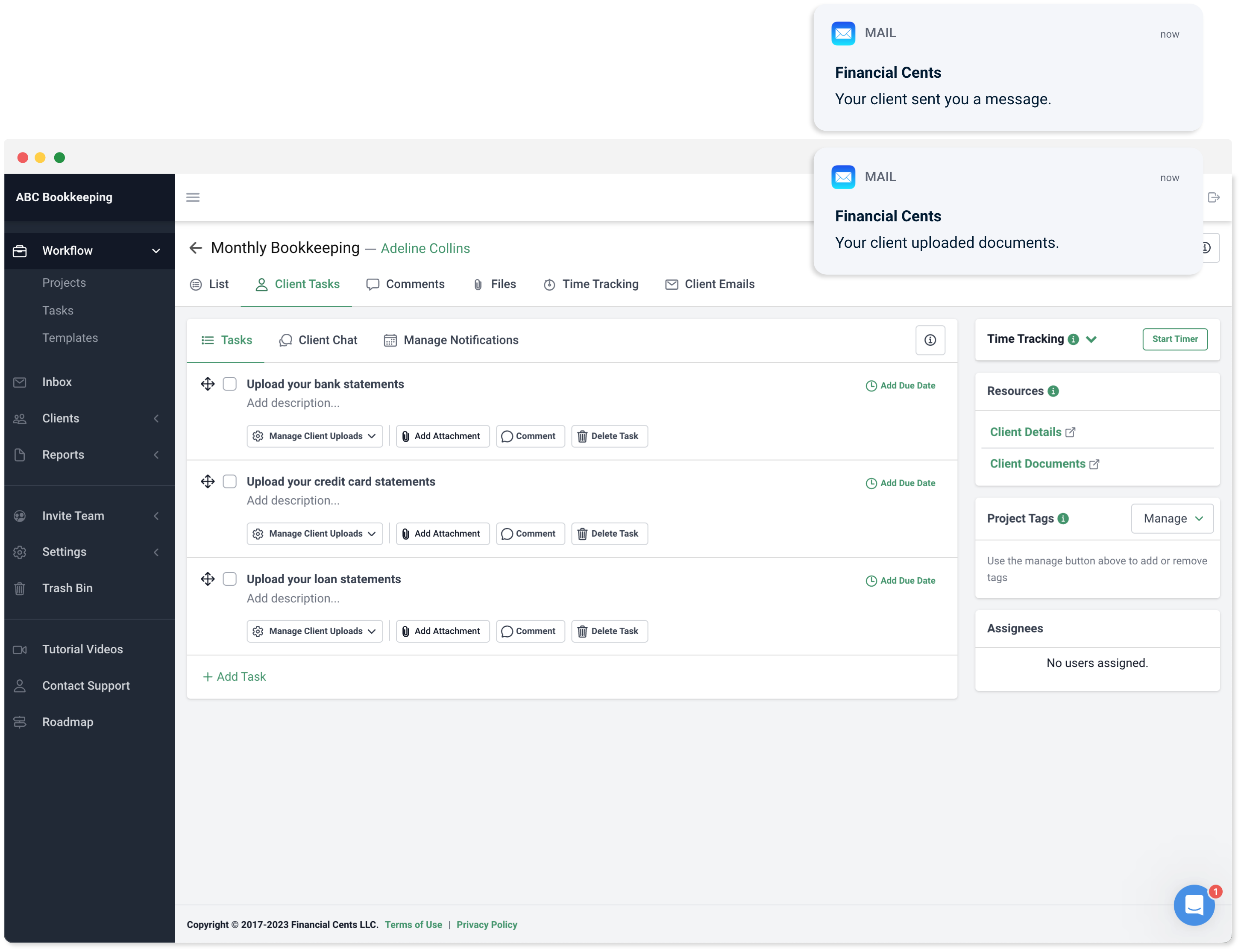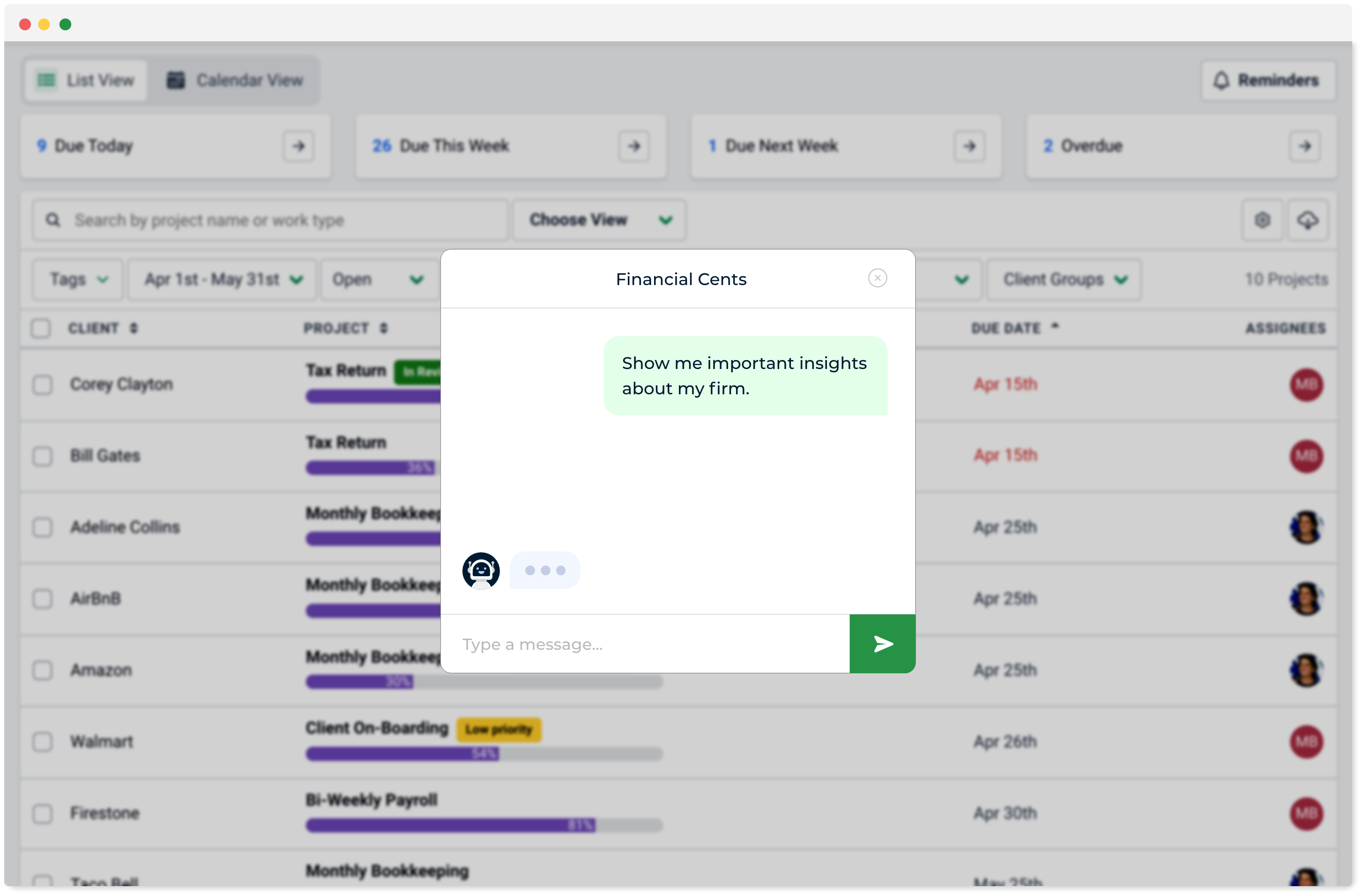 An AI-assistant just for you
Work smarter through the power of an AI-assistant that provides you with insights and research that will help you quickly scale your firm.
This is just the beginning. We will be adding other AI improvements based on feedback from our customers. Our goal is to make it easy for the average firm owner to harness the power of AI to take their firm to the next level.
Stay updated on all our AI feature releases
Are any of the AI features live yet?

Yes! You can immediately start using AI within Financial Cents to create workflow checklist templates within seconds.
How can I test it out?

Simply start a 14 day free trial via the link above and you'll get access to all the features within Financial Cents, including our AI integration.
When will additional features be shipped?

Our goal is to release a new AI feature every couple of weeks until the release of our AI Assistant. So you can expect our next feature within 2 weeks!
Is this AI integration secure?

Here's how Financial Cents ensures the security of its integration with AI tools like ChatGPT:

Financial Cents shares the same cybersecurity firm with Google and Intuit.
Financial Cents doesn't store your prompts.
Data transfer between Financial Cents and OpenAI is secured by TLS 1.3, which ensures secure communication between two applications.
Financial Cents' communication with OpenAI's API is SOC II compliant. SOC II is an AICPA security framework for storing and processing customer data.
Will this integration cost me extra money?

At the moment, it won't. If you're a current customer, you already have access to this integration. To become a customer, start a 14 day free trial via the button below.
Where can I learn more about AI in Accounting?
Don't take our word for it…
See how over 1,000 accounting firm owners use Financial Cents to scale their firm.






Financial Cents
A cloud-based solution that makes it easy for accounting firms to manage client work, collaborate with staff, and hit their deadlines
Register to start a 14-day trial